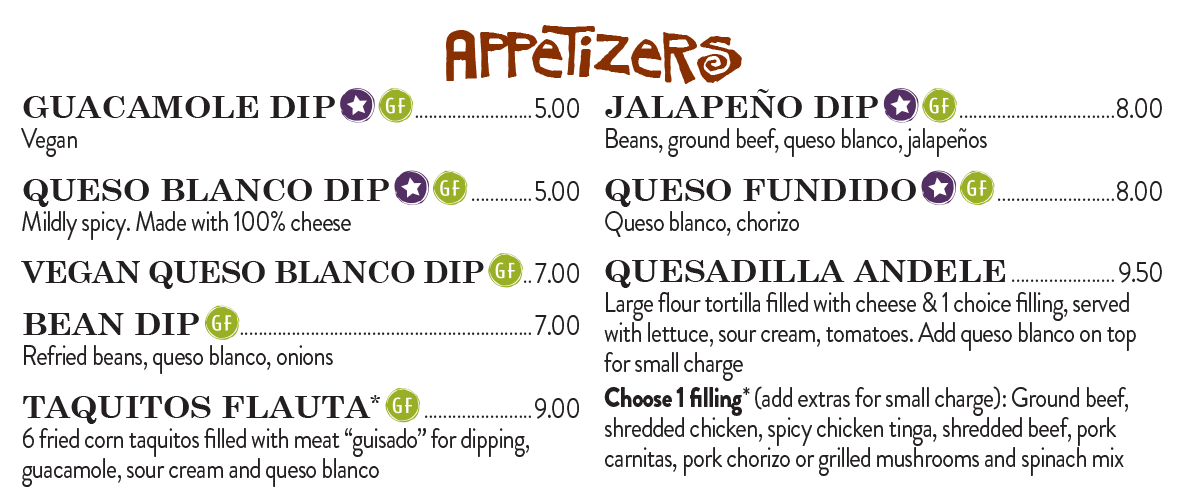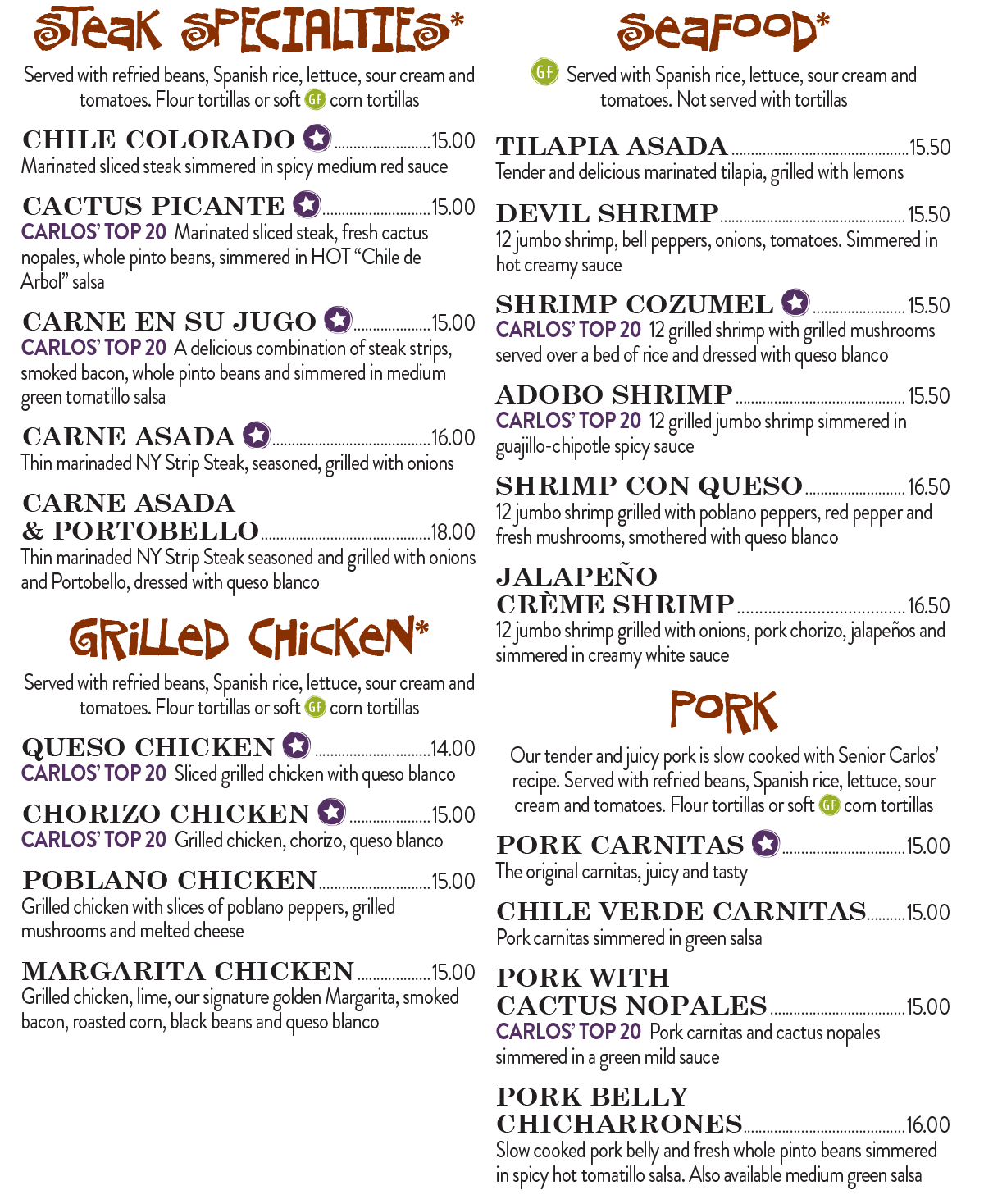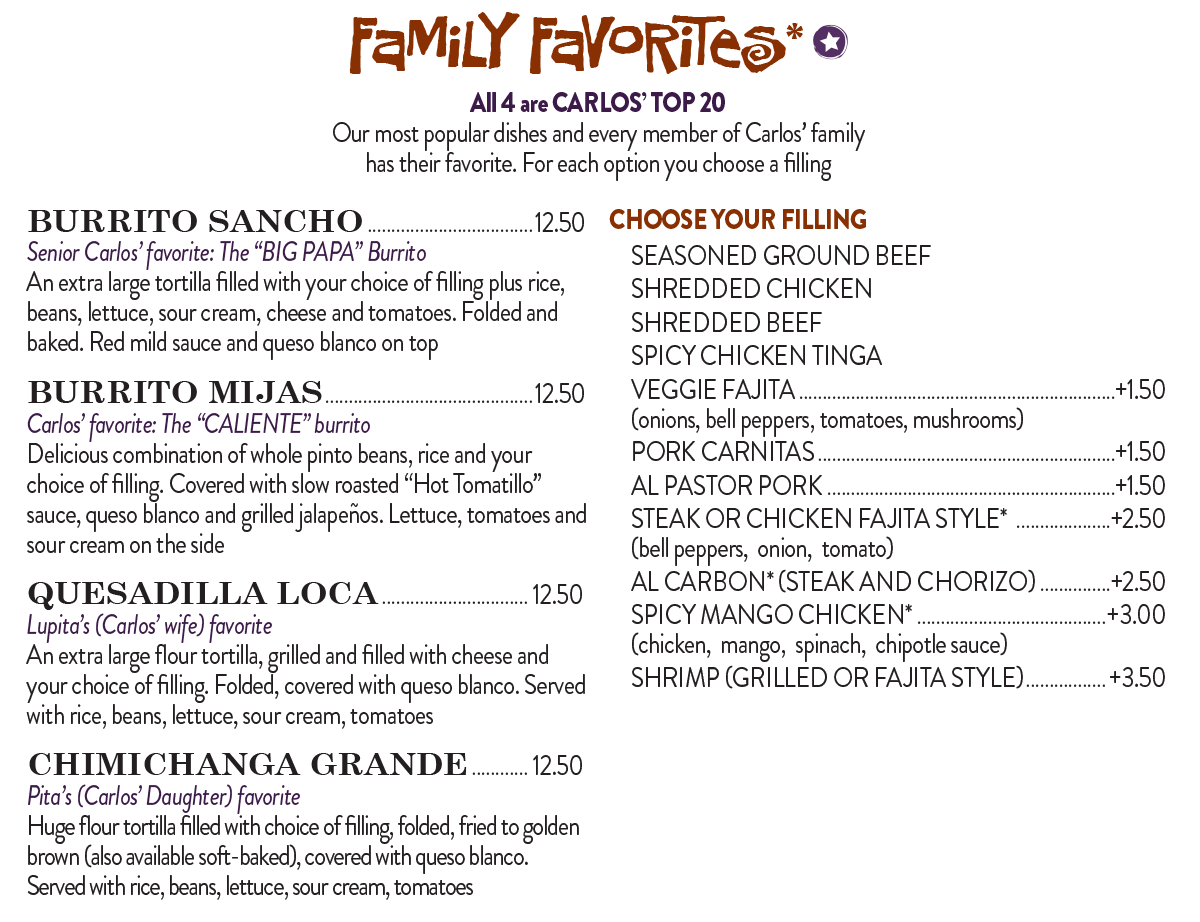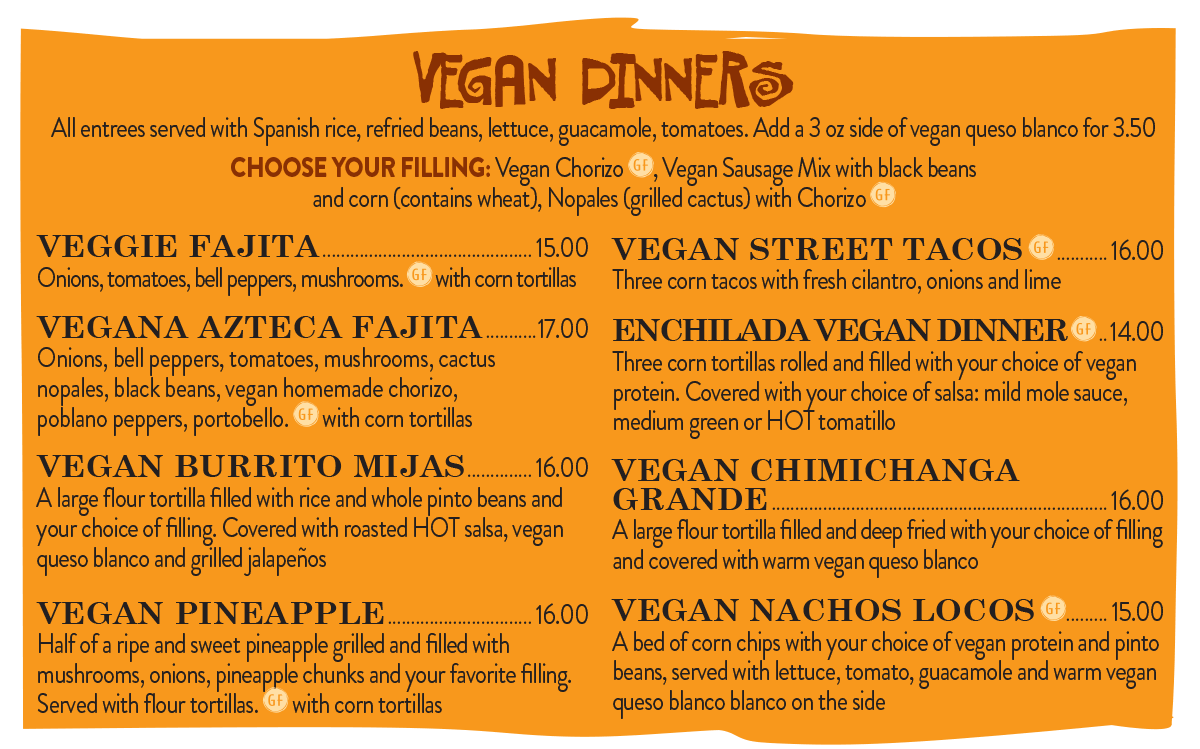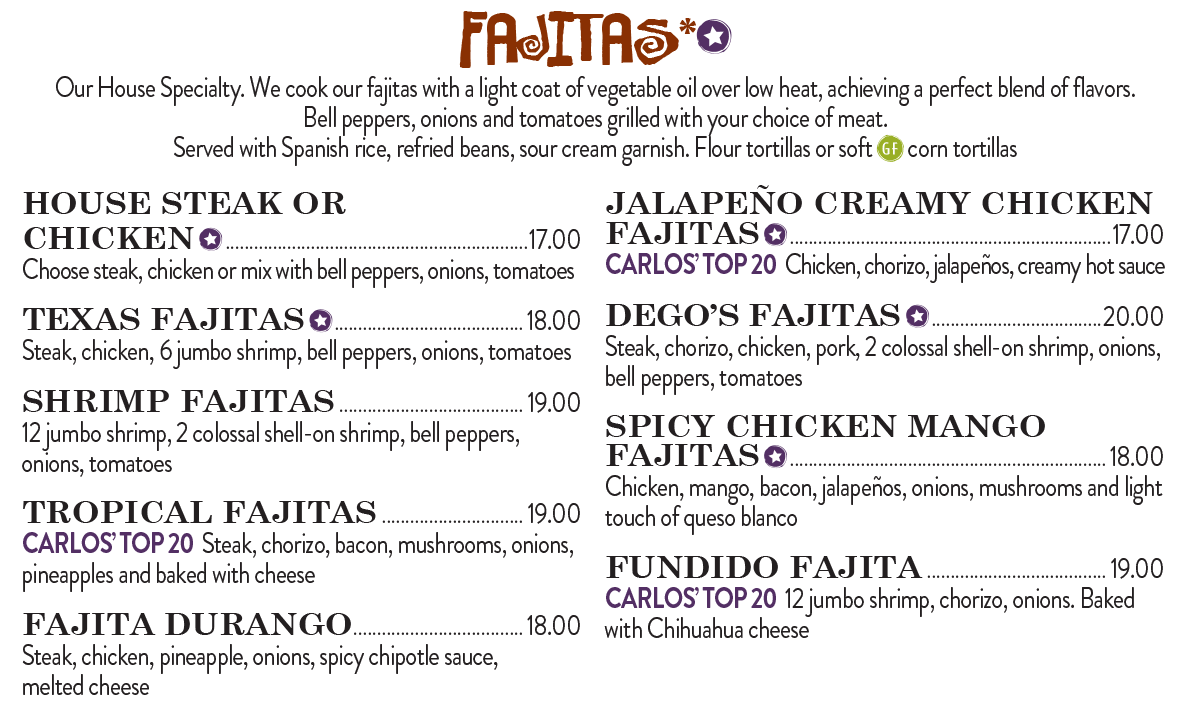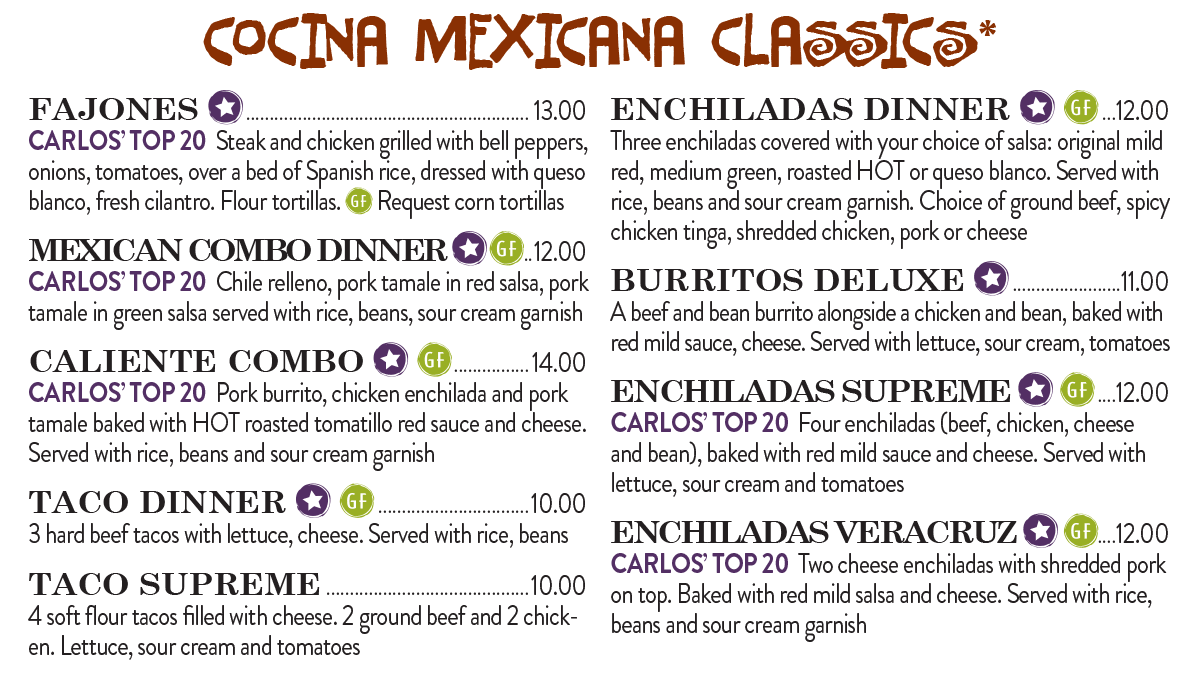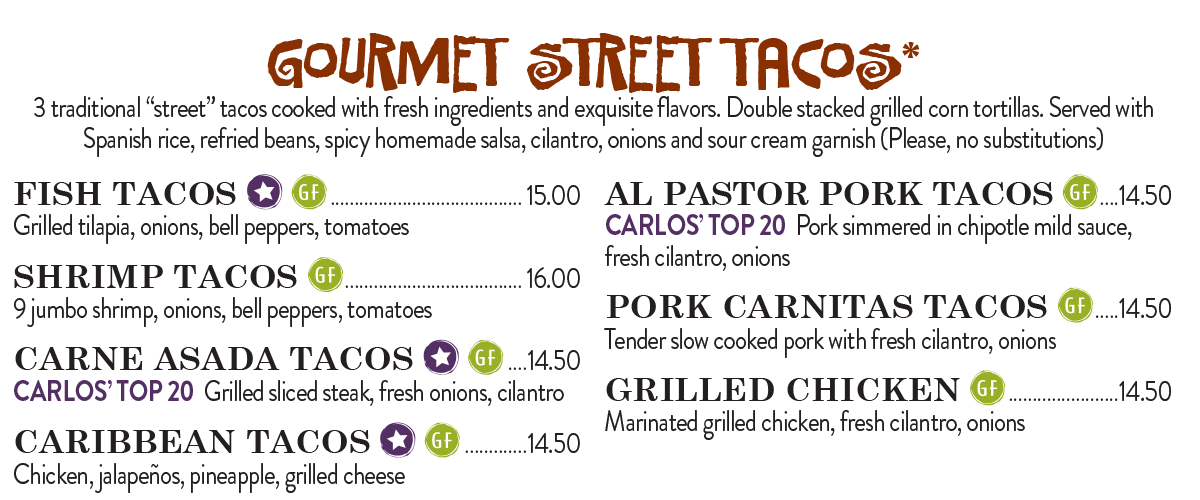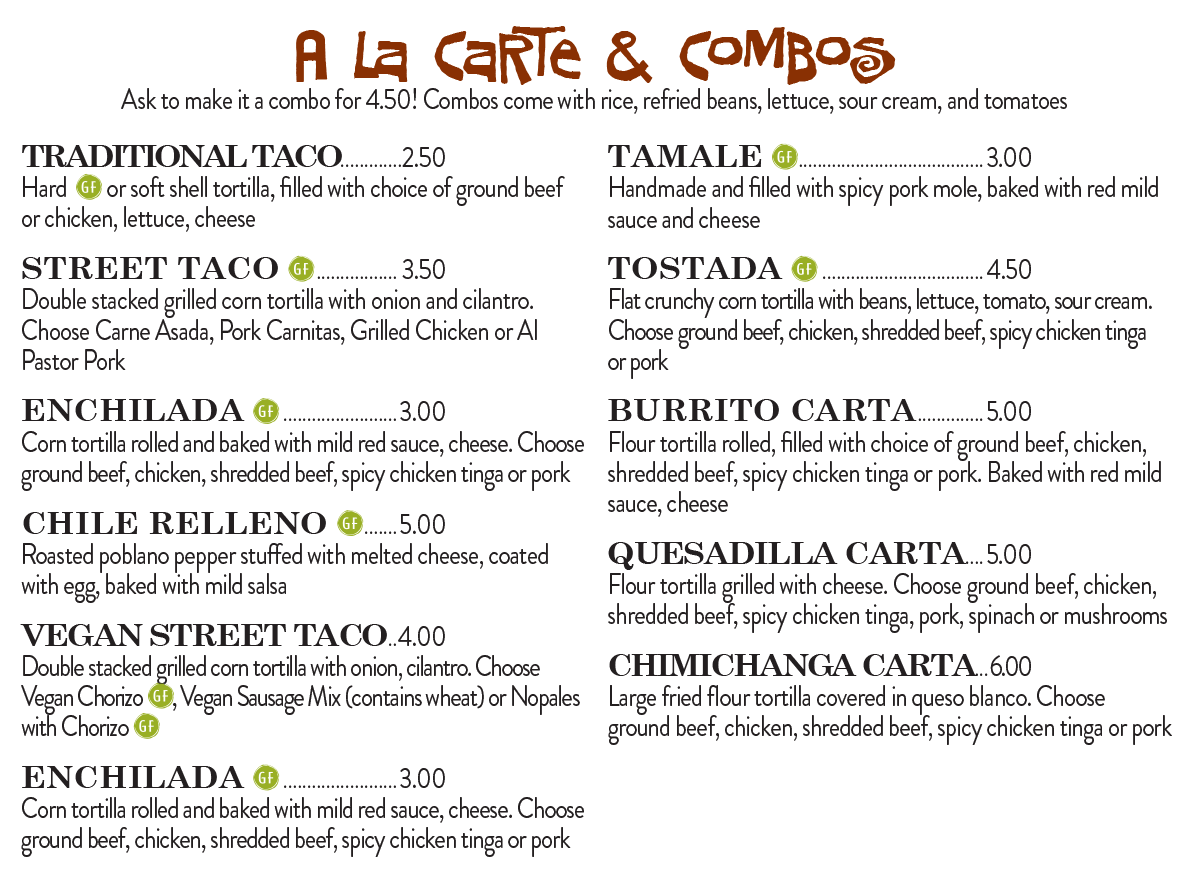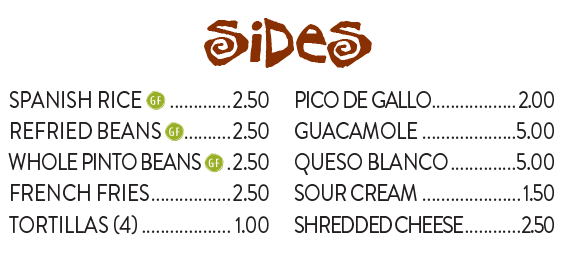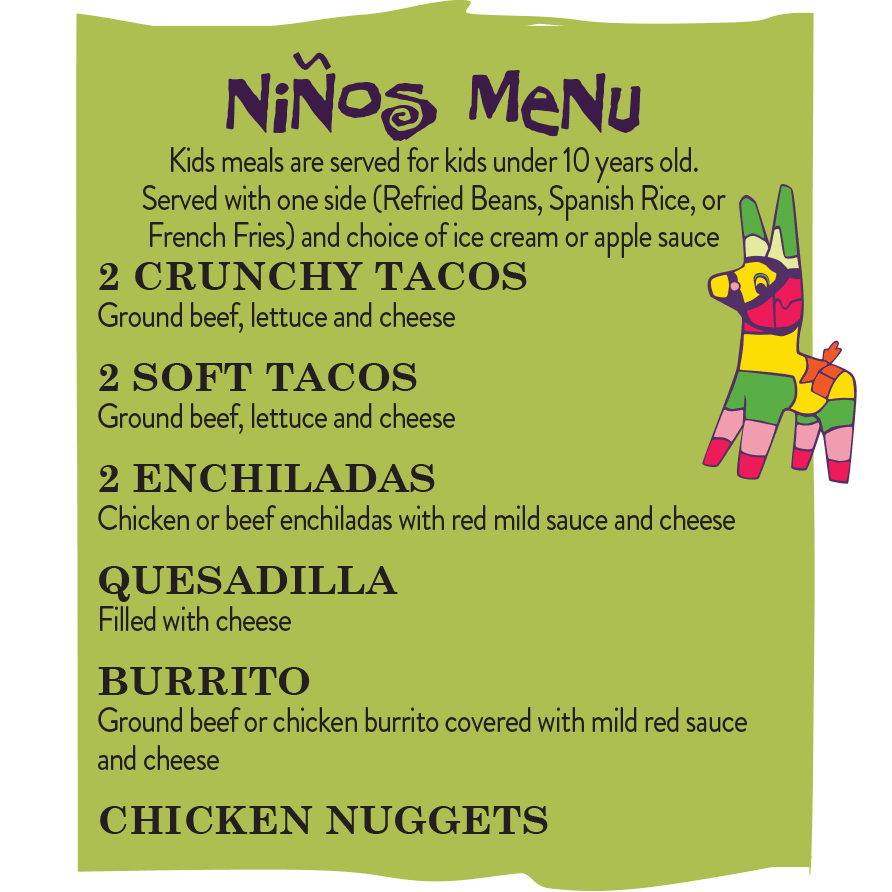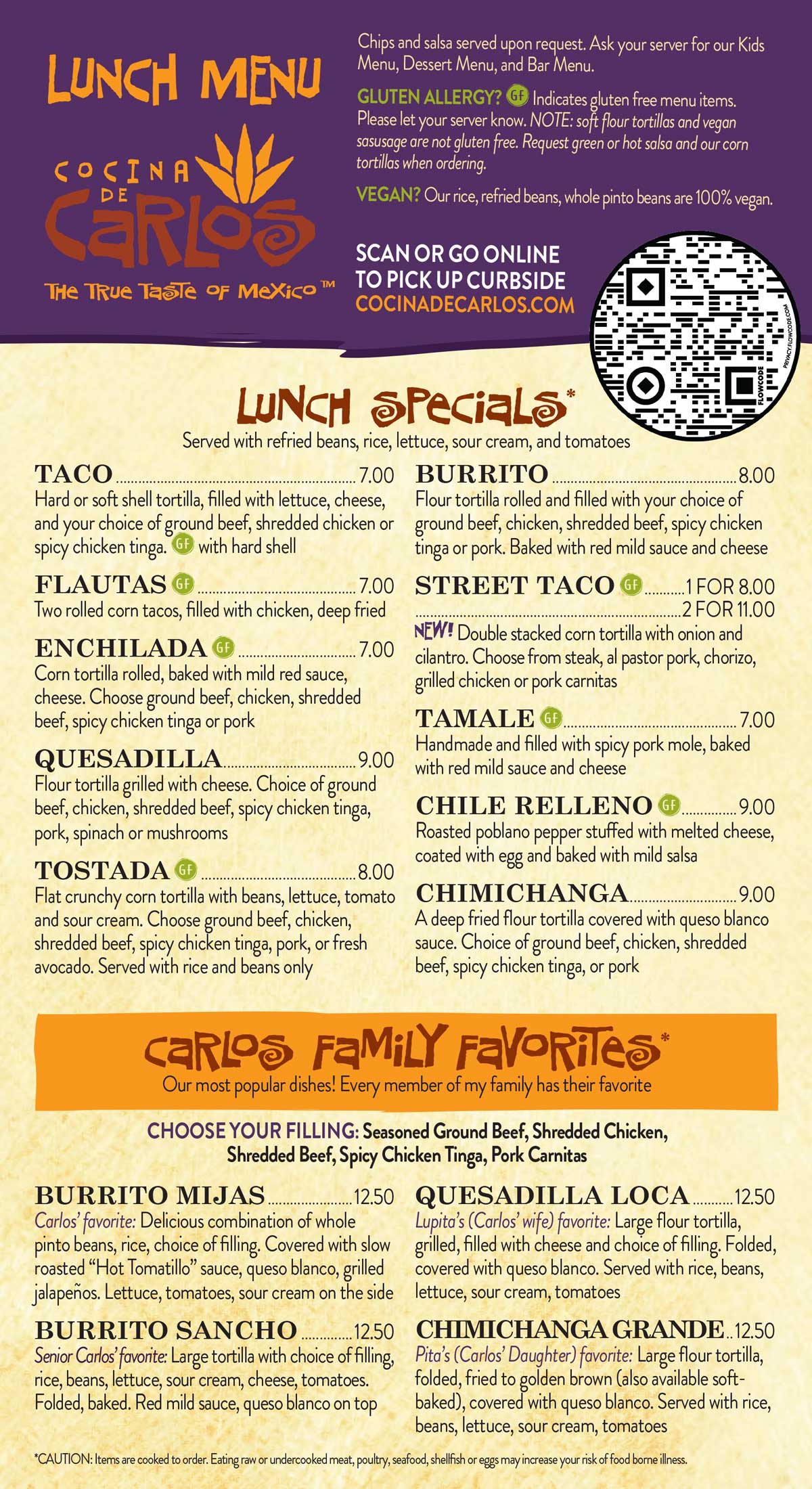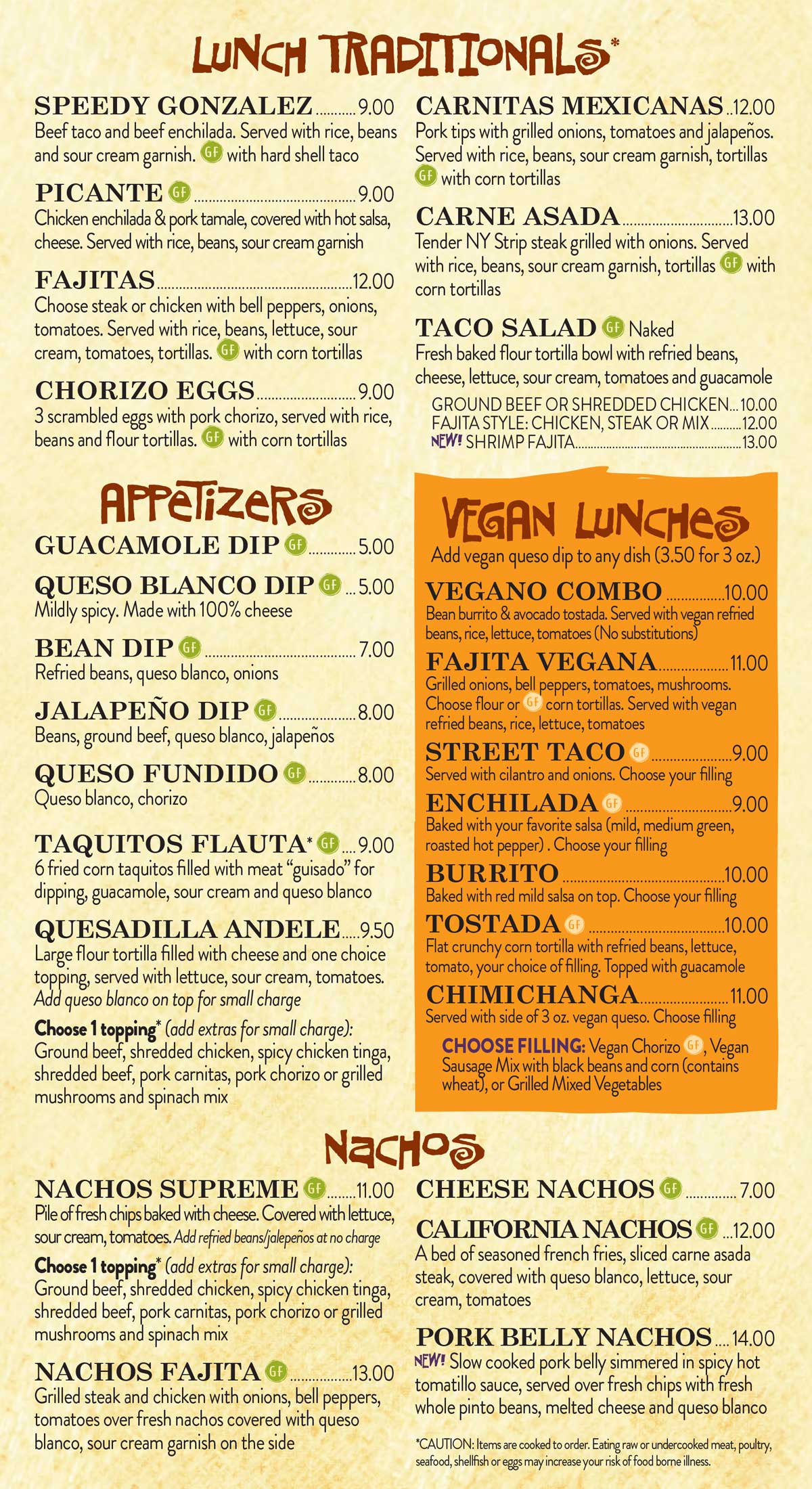 *CAUTION: Items are cooked to order. Eating raw or undercooked meat, poultry, seafood, shellfish or eggs may increase your risk of food borne illness.
If you have food allergies or any special dietary needs, let us know so we can create something delicious just for you.
GLUTEN ALLERGY?
You'll notice that we have highlighted several gluten-free menu items on our menu. But we care about you having as great experience, so please note the following: mild red enchilada sauce, soft flour tortillas and vegan chorizo are not gluten-free, so please request our green or hot salsas and corn tortillas when ordering. If you have Celiac Disease, avoid ordering our fried food as there may be some cross contamination with gluten.
VEGAN?
We want you to know that our rice, refried beans and whole pinto beans are 100% vegan. When ordering, you can substitute any meat item for vegan chorizo and/or fresh grilled vegetables, portabella mushrooms, and more.