Delicious, mouth-watering, authentic Mexican food doesn't happen by accident.
The history of Mexican restaurants in northwest Ohio spans over six decades and has created a huge and growing appetite for wonderful Mexican food. The appearance of several "Mexican" chains reflects that popularity, but those franchises are totally pre-packaged.
What Cocina de Carlos represents is a 100% local, independent and passionate approach to creating outstanding Mexican food from scratch. Owner and chef Carlos Mendez was born in Jalisco, Mexico and comes by his love of great food quite naturally.
The True Taste of Mexico™
After nineteen years of restaurant experience in the U.S. with 12 in the Toledo area, Cocina de Carlos is the culmination of his dream and desire to offer great value and what he calls "The True Taste of Mexico™." It is not an exaggeration to say that Carlos is driven to provide every customer, every day with a delightful culinary experience.
His recipe for success is rooted in hard work and commitment. His father and other family members are involved and often at work in the kitchen preparing amazing "secret family recipes." Great tastes are the bottom line for all his wonderful food. Quality and freshness are a given. Nothing is ever frozen but the ice cubes, and no ingredients come in cans.
Taste for yourself!
As a fan of great Mexican food, we invite you to visit Cocina de Carlos soon to experience the quality difference. Enjoy!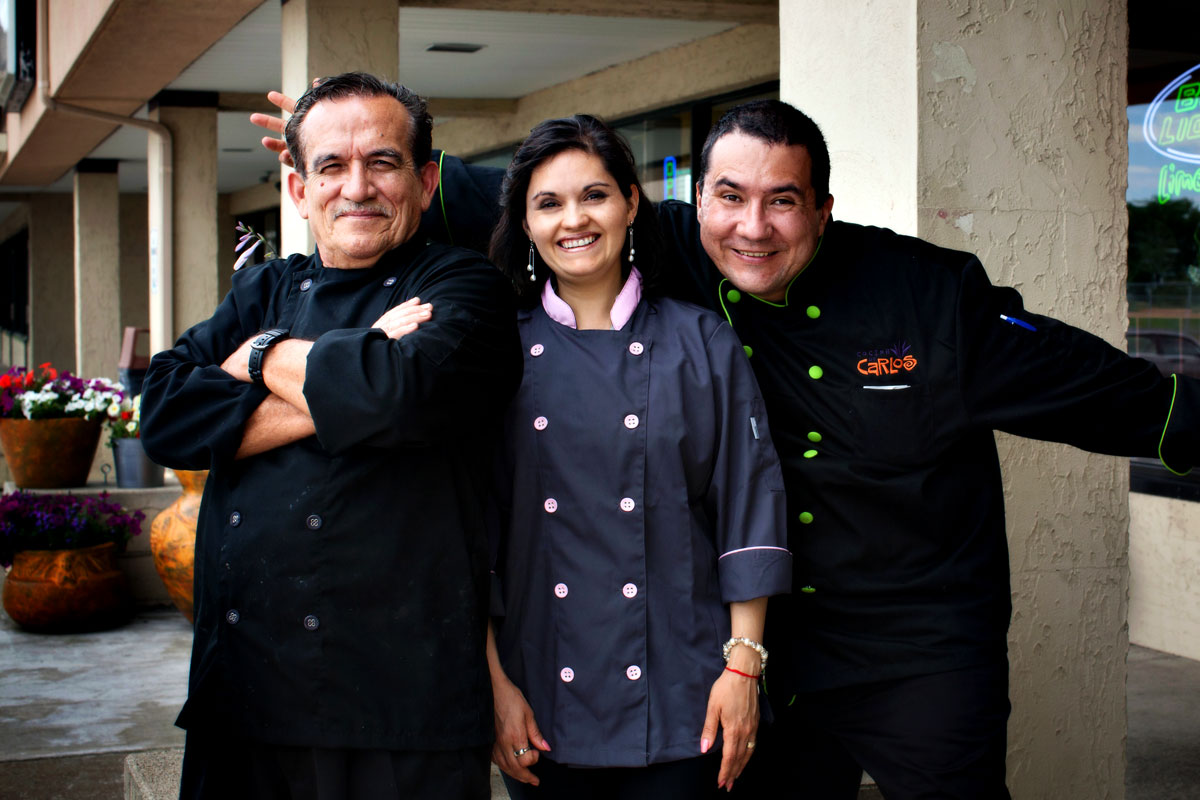 Pictured outside the Perrysburg location, Carlos family includes his father Carlos Senior, his beautiful wife Lupita, and owner/chef Carlos Mendez